we provide the highest quality
nutritional products
Our company is 100% Polish capital. We bear the total costs of manufacturing products ourselves, and we invest the generated profits in the country. We deliver safe and innovative livestock products to over 1,800 farms.
We specialize in responsible and sustainable animal nutrition.
As the first in Poland, we used rapeseed expansion as an alternative to soybean meal.
We produce cattle fodder in the NON-GMO technology. We have two certificates confirming our quality: GMP + and VLOG. We have modern production lines and warehouses – we store all raw materials for production in safe conditions. Directly from warehouses, they go to the production line.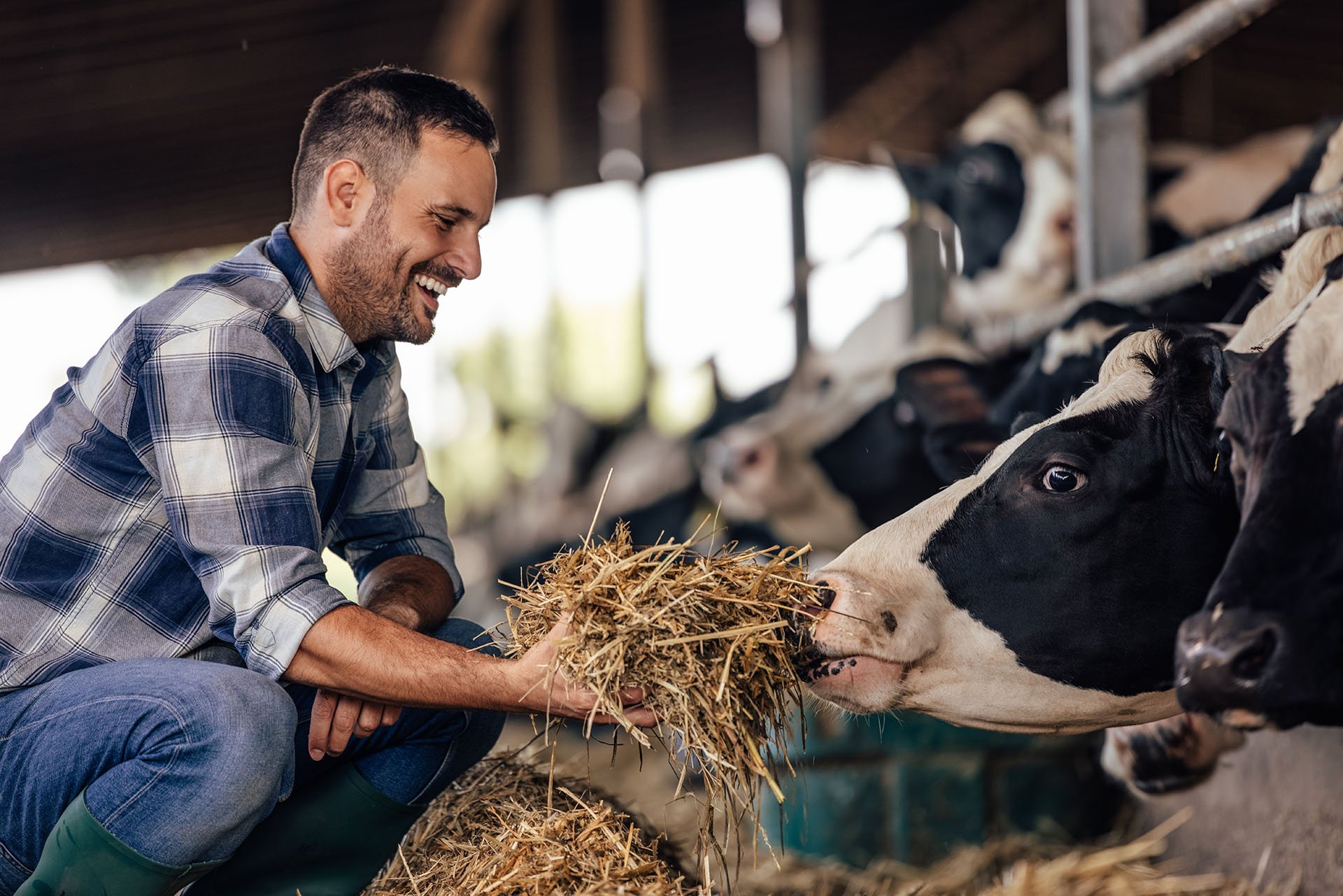 The best feeding solutions
for your herd
The BIOFEED company is a group of experienced enthusiasts and experts in animal nutrition. We are a producer of feed, concentrates, premixes and additives for cattle, pigs and poultry as well as feed, supplements, care products and accessories for dogs, cats, fur animals, rodents, pigeons and exotic birds. Using the experience and professional knowledge, we develop proprietary mixtures that guarantee breeding success.

BIOFEED Sp. z o.o.
83–130 Pelplin, Rajkowy
ul. Jesionowa 28
KRS: 0000305450
NIP: 5932524603
REGON: 220596376
Factory under veterinary supervision No. αPL2807082p.
PL84114011530000353536001001
BREXPLPWXXX
IBAN: PL57114011530000353536001002
BIC: BREXPLPWXXX
BIOFEED sp. z o.o. with headquarters in Rajkowy, ul. Jesionowa 28, 83-130 Rajkowy, registered in the Register of Entrepreneurs by the District Court Gdańsk-Północ in Gdańsk, 7th Commercial Division of the National Court Register under KRS number: 0000305450, NIP: 5932524603, REGON 220596376, BDO: 000079516, share capital PLN 360,500, having the status of a large entrepreneur within the meaning of the Act of March 8, 2013 on counteracting excessive delays in commercial transactions.
Product photos are visualizations. Packages may vary depending on the order. Ask for details before placing an order.
Feed is not an organic product within the meaning of Regulation (EC) 834/2007.
Store in a dry and clean place.
At the bottom of the preparation, sediment may appear, which is a sign of the natural ingredients contained in the product. Shake well before use.